Walking round a new city is always the best way to find out how it works.
Dadar wholesale flower market is a must – 600 stalls in a covered market packed  with thousands flowers mostly orange and yellow marigolds piled high in baskets ready to be made into garlands.
This is best in the  early morning  leaving plenty of time for other things.
Next on to Chor Bazaar or Thieves Market in South Mumbai where you can buy anything –  furniture, car parts, clothes and "antiques". When Queen Victoria landed at Mumbai port her possessions disappeared while being unloaded and were found in the Thieves Market. Nowadays if you lose something in Mumbai they say you will be able to buy it back from Chor Bazaar!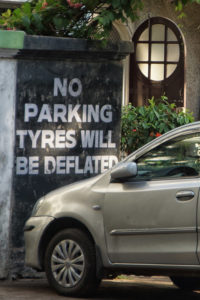 Good job we walked!