Zagreb
Zagreb, on the Sava river, is the capital of Croatia. One of its nicest buildings is the thirteenth century  parish church of old Zagreb, Saint Mark's.
It's unusual roof tiles, laid in the nineteenth century  have the coat of arms of Zagreb, a white castle on a red background, The emblem of the kingdom of Croatia, Slavonia and Dalmatia is next to it.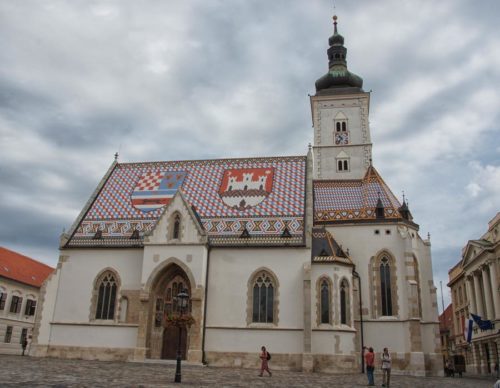 Zagreb has lots of museums but the most unusual one must be the Museum of Broken Relationships. It displays personal items donated by former lovers! They say it causes an emotional rollercoaster. I say its just a bit nuts. They have also opened a branch on Hollywood Boulevard LA so that says it all.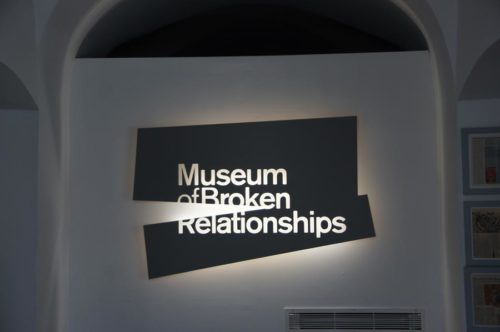 Another curiosity of this city is the shortest cable car in the world . Opened in 1890 it connects the upper and lower parts of town and is just sixty six metres long.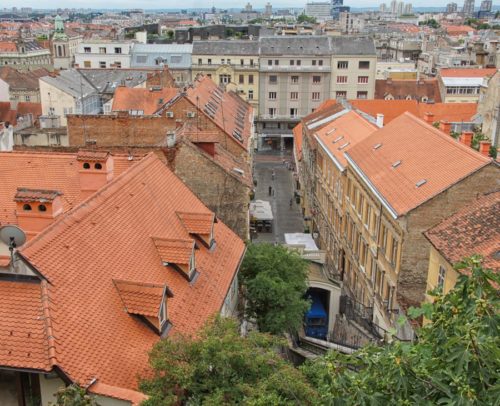 Split
Split on the coast is a more popular tourist city. Its main attraction  is the Diocletian palace which is of course a UNESCO heritage site.  Originally built as a retirement home for Diocletian the locals moved in after it was deserted and have stayed ever since.
The bell tower gives a great view over the city and coastline.
Plitvice
Plitvice National Park has sixteen terraced lakes with waterfalls. The twelve upper lakes have footpaths round them but the bottom four have wooden walkways. Surrounded by forests  of beech, fir , and spruce there are bears and wolves roaming nearby. But you won't see them. All you will see are other tourists – lots and lots of them. This is made worse by how narrow the walkways are making it difficult to walk at a different pace than those around you.. This place really is beautiful and on a quiet day  it must be wonderful.
We did enjoy it , the water is crystal clear and the waterfalls are impressive but it would have been good to enjoy it with a little bit of peace and quiet.