We had  breakfast in Bills just after it opened. It was ok but not great. The pancakes were a bit sad with not much  fresh fruit  despite Bills website telling you they are  548 calories.
But the coffee was good and we thought it was worth another try especially as they sent us a buy one get one free offer on mains.
Bills has different menus according to the time of day  so the lunch menu had choices we hadn't seen before.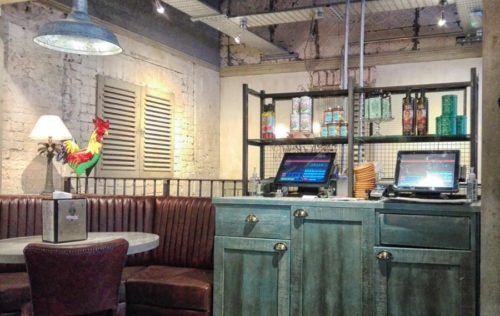 From the range including pasta, steak, and vegetarian options we chose a  Bills burger, a standard burger nicely served with plenty of chips, and a chicken Caesar salad. This was enormous with lots of chicken and a poached egg on top. No room for a pudding but there is a good choice.
Great location in the middle of town.
The service was good and friendly.
Coffee and tea were good.
The food was nice with big servings.
Reasonable prices – we did get BOGOF.
The toilets were clean

Verdict
Glad we gave Bills a second chance, we had a good lunch.