Nuremberg in Bavaria is famous for the Nazi rally grounds, the charming altstadt (old town) tiny sausages, and a giant chair!
A History Lesson
The Zeppelin Field is the former rally ground of the Nazi's. Here Hitler held six rallies to talk to the masses. Designed as a cathedral of light huge floodlights reached up to the sky. Our guide showed us black and white photos so we could see how dramatic it looked. This 4.2 square mile site is in very bad condition, the ground is uneven in places and parts of it are cordoned off for safety. The dilemma for the Germans is what to do about it. Restore to show future generations the chilling sight or let it fall into complete disrepair.  I hope they maintain it at least enough for it to be possible to view it in future.
The congress hall is also in a similar state. It was based on the colosseum with space for 50,000 members but was never finished.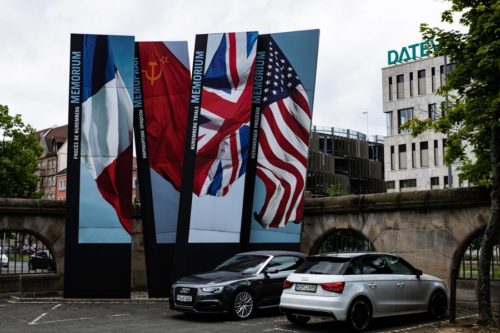 To finish our history lesson we saw the outside of the courtroom.  Hess and other Nazi leaders were tried for war crimes here  in 1945. The courthouse is still in use.
Nurnberger Bratwurst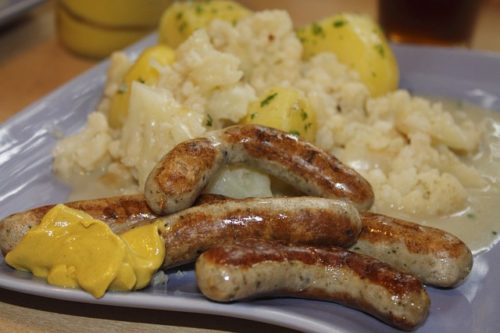 Nuremberg is also famous for its tiny sausages. They must be less than 25g and 9 centimetres. The story is that they needed to be small enough to be pushed through the giant keyhole of the city gate after curfew. Made of coarsely ground pork, you can buy them in a roll at local  cafes .
The Altstadt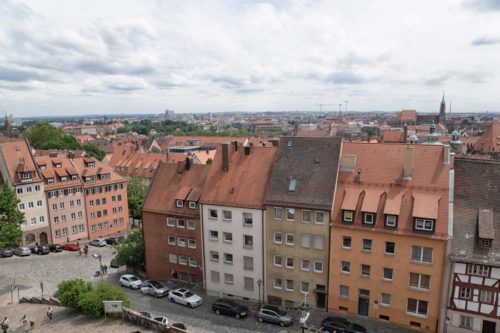 Much of Nuremberg was badly damaged in the war but it has been very well restored, especially in the old town. Many medieval buildings have been completely renovated. A walk up to the Imperial castle gives you a view of the town from above.
The Hauptmarkt
The main square is famous for its Christmas markets although I think there is a regular market most days. The town hall was built in 1616 and is complete with a torture chamber. The famous 14th-century fountain is actually a replica. You must turn the gold ring for luck and people queue up to do it. This is a great place to have a coffee and just watch the world go by.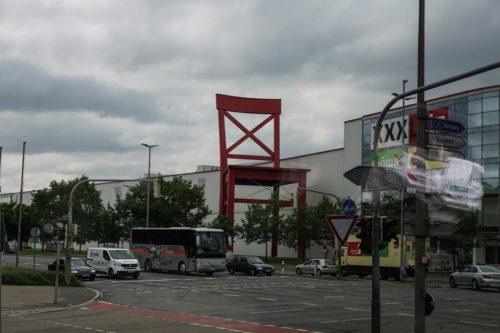 Lastly, there is the giant chair which nobody knows much about. It seems to be a symbol of the manufacturing industry.