I could spend a long time on the Algarve but Portugal has lots more to offer. Now its possible to go without quarantining (at least for now).
Lisbon
Apparently Lisbon is the only European capital with Atlantic beaches but we didn't have time for them. Lisbon is a good place to just walk round. You have to look at the decorative  tiles, go on a tram,  and listen to Fado. This is a unique type of Portuguese singer, quite soulful. There are several Fado superstars but you find it in all the bars, usually a single singer and a guitarist. The other essential is a walk around the Belem district to see the statue commemorating  500 years since the death of Henry the Navigator.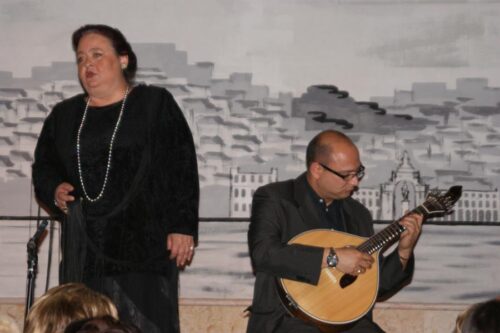 Porto
Porto or Oporto if you're British is on the Duoro river. The birthplace of Henry the Navigator. Ribeira is it's small centre with narrow cobbled streets filled with bars and small restaurants. It is  a world heritage site of course. This is where you can sample its most famous export – Port. We chose Sandemans for a tour through the cellars being told about the process followed by a tasting of Ruby and Tawny Port.
Evora
Evora has an old town centre with lots of monuments and medieval walls. It has been a trading and religious centre. Our most unusual visit was to the Capela dos Ossos. This small chapel is next to a church. it was built by Franciscan monks who exhumed 5,000 bodies to decorate their chapel.