Rudesheim is a perfect choice for a week in the wine making area of the Rhine gorge. You can easily  take a boat or a train to some of the many pretty towns and villages nearby but its just as nice to stay in the town.
There are plenty of things to do . Its an attractive place to just walk around, you can go from bar to bar, the wine is very good value and its a great place to buy tourist junk. I restrained myself and we only ended up with some lace, some local brandy and of course something from the world famous all year round Christmas shop Kathe Wohlfahrt.
Drosselgasse is the main street, narrow and cobble stoned it has restaurants and wine bars with live music all day. This is where you can get the famous Rudesheimer coffee as well as the local Reisling wine.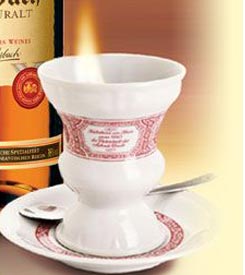 Rudesheim's Museums
We went to  the fabulous Siegfried's Mechanical Music Cabinet. This is really worth a visit. We were lucky as no else turned up for our time slot so we got a private tour by a very knowledgeable and enthusiastic young lady. She even played the piano for us. If you are super rich you can buy a silver music box from the shop but too many noughts on the price for me!
Afterwards we went to the Folter  or torture museum. This was an interesting but sobering experience. We discovered we didn't know as much about torture as we thought we did. Not sure it was a good idea to find out how unpleasant people can be to each other.
In our our busy week on trains  and boats and wine drinking  we didn't have time to visit the toy museum or the Asbach brandy distillery but we did have a great time.
It might even be worth considering a return for the Christmas market.