Afternoon Tea at Patisserie Valerie
Coffee is always  good at Patisserie Valerie but the chance of a  full afternoon tea is not one to be missed.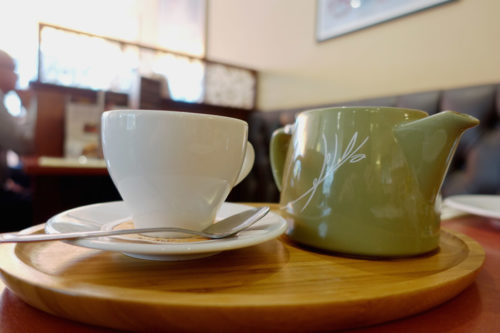 Finger sandwiches in different breads cucumber, smoked salmon and a delicious pesto and chicken.
Two scones each with jam and cream.
A selection of cream cakes.
Excellent location in the high street next to the Chaucer statue.
Good service with a friendly waiter.
We had a nice reserved table.
The Earl Grey tea was very good and the pot was refilled.
The food was delicious especially the mini quiche.
Not cheap but good value for a treat.
The toilets showed signs of heavy use but had obviously been cleaned earlier in the day (lovely smelling hand wash).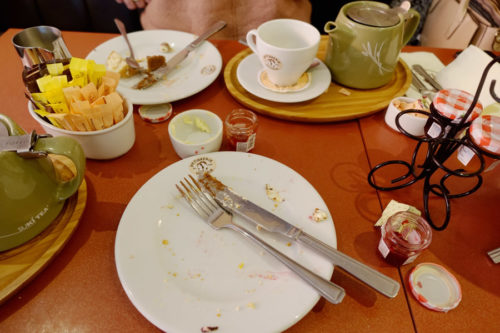 Too much food we should have only eaten one scone each to save ourselves for the cream cakes.
Never mind we struggled on and managed to finish everything!
Verdict
This is one of the best cafes in Canterbury with an excellent menu and good staff.