The Turquoise Cafe in Butchery Lane  sells real Turkish coffee and backlava. It has a good range of delicious looking cakes and tarts and an extensive hot drink menu.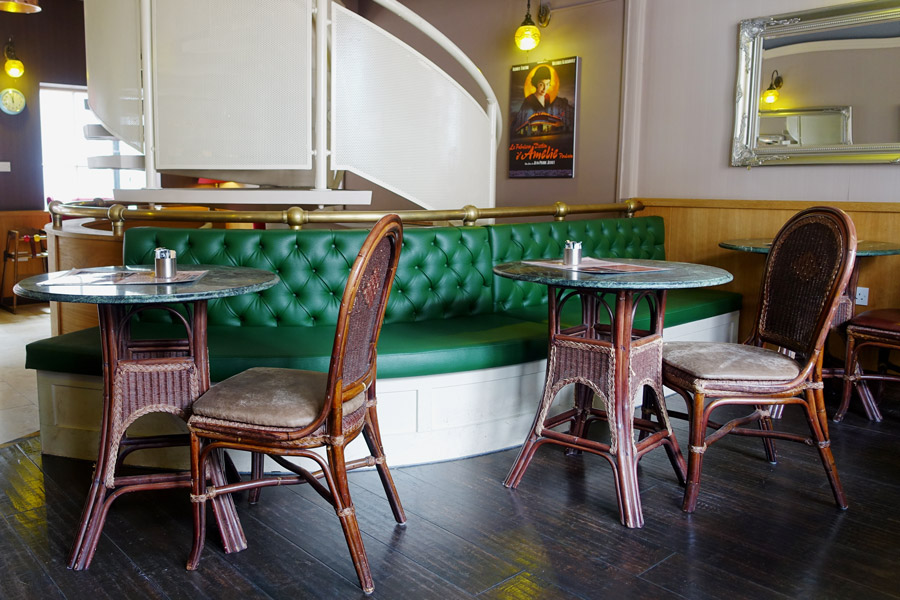 A nice upstairs room.
Excellent location near the cathedral.
The service was very offhand not sure they really wanted any customers that morning. We won't be going back so I don't know if that was just an off day.
Not cheap but reasonable for what we ordered.
Nice place upstairs to sit with comfortable chairs.
We didn't try the Turkish coffee but had hot chocolate and a cup of Earl Grey, both very good.
The food we had was excellent, large slices and the option of cream on top.
The toilet is at the top of the spiral staircase!
Verdict
Looks nice and the selection of food and drink is good but I won't go back to somewhere with such an off hand attitude to paying customers.
Shame as it could be a nice place.