There are not many to places to go nowadays but Wales is a possibility. Now Covid restrictions being eased a little Welsh  tourism is opening up under the banner "We're good to go"
Portmeirion
Self catering accommodation is available now in Portmeirion. We stayed above one of the shops in a charming large room. We had  the advantage of being able to walk around the village after the day trippers  left. The Italian style village was designed by Clough Williams – Ellis between 1925 and 1976 . Its not really very big but is designed to feel much larger.
Cardiff
Cardiff is the capital of Wales and a really nice city.
Built in the eleventh century by the Normans the castle is closed but you can walk round the grounds in the centre of Cardiff. When the famous shopping arcades finally re-open visiting is a must. The most famous is The Royal Arcade which was built in 1858. It has  many original shop fronts for the craft and souvenir sellers.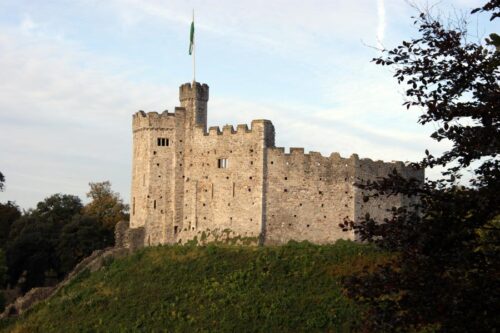 Cardiff Bay
Cardiff bay has been redeveloped and the old warehouses and wharves have been repurposed as hotels and restaurants. It looks so pretty lit up at night and The Millennium Centre is here. This is  is worth a look just to see the building.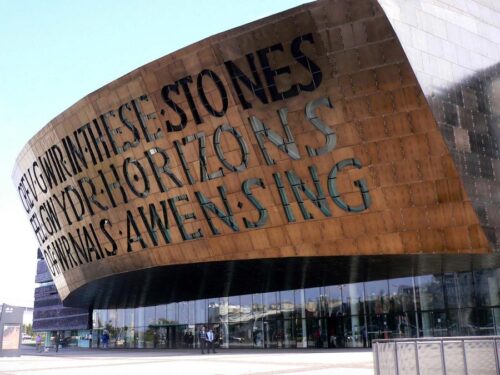 Castel Coch
A lovely place to visit, the  red castle is only two hundred years old. It was built by the third marquess of Bute and deliberately created as a fairy tale castle. The interior is beautifully painted in a fairy tale style.
Saint Fagans
The National museum of history will re-open next month. Its free to enter and there's lots to see. My favourite was the row of miners cottages. These cottages were originally built in 1800 in Merthyr Tydfil. They were condemned in 1935 but abandoned and finally in the 1980's they were moved to St Fagans. Each cottage is furnished as in a different era so as you go to each in the row you travel through the years. This is fascinating, as you get nearer to the present you find things from your childhood.
Big Pit
You can't go to Wales without visiting a pit. You have plenty of choice –  slate, copper , lead, or coal. The National show caves even offer dinosaurs. We did them all but Big Pit in Blaenavan has to be the best. It was originally an iron mine but became a coal mine. It was nationalised in 1947 but closed as a working mine in 1980. You go down into the mine wearing a hard hat and safety lamp. Then they turn off the lighting to show you what real darkness is like. Back above ground you can see the miners lockers and changing rooms then get traditional welsh food in the cafe.
And I nearly forgot-
Snowdon
You absolutely have to go up Snowdon either on the train or take the seven hour walk up. Either way its wild at the top!