Vilnius is quite a small city so we soon got our bearings and found the sights.
The sights of Vilnius
Gediminas Tower  has a very steep funicular to get you to the top of the hill from where there is a great view. This tower is regarded as a symbol of Lithuania.
It is the remains of the Upper Castle of Vilnius and originally built by Grand Duke Gediminas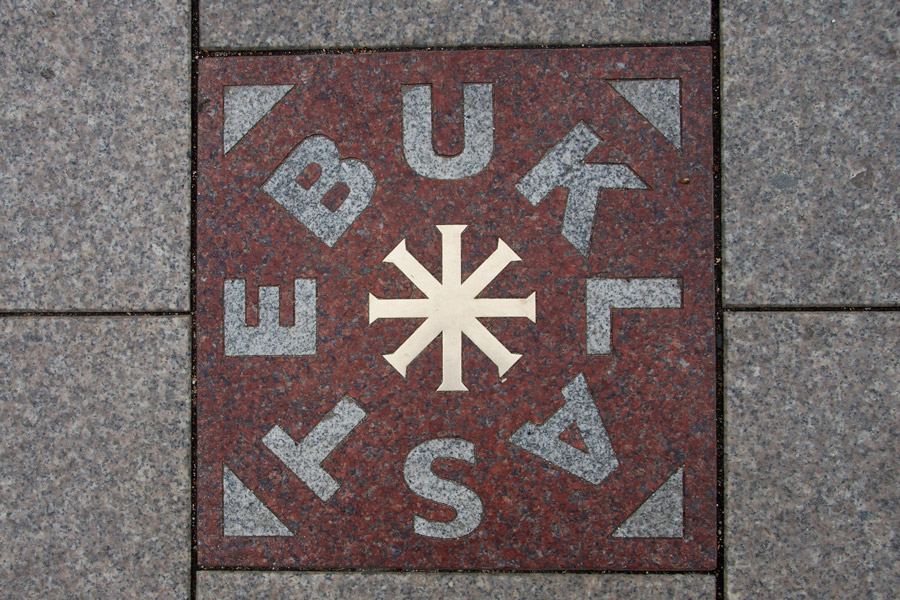 In August 1989 two million people joined hands to make a 600 km human chain reaching from Tallin to Cathedral square in Vilnius.
This was a protest against Soviet occupation of the Baltic States. Six months later Lithuania was independent.
This Stebuklas or miracle tile in Cathedral square marks one end of the line. You have to hunt for it as it is unlucky to tell you where it is. Strange but that is what we were told.
Cathedral Square
Literati Street
Literati Street has  172  donated art pieces fixed to the wall. All dedicated to Lithuanian authors. A huge variety of styles and worth a long look.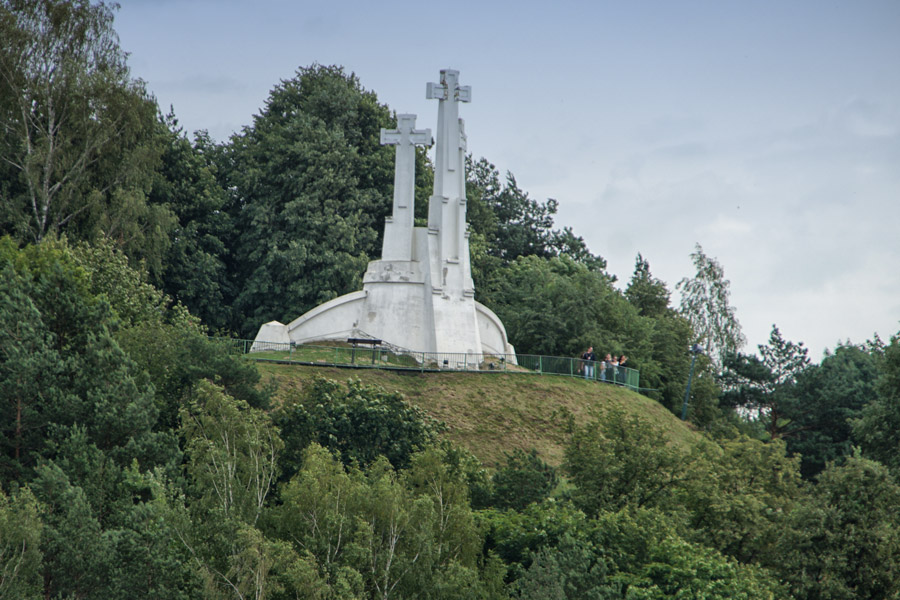 Climb to Hill of the three crosses on the outskirts for another city view.
A Visit to Trakai
Trakai
A bus ride out of Vilnius, Trakai was the historical capital of ancient Lithuania.
There is a fairy tale castle on a beautiful lake  with lots of exhibits inside. Problem is it isn't real as it has been almost completely rebuilt.
Nevertheless it makes a lovely afternoon, there  are restaurants, souvenir stalls and nice areas to walk.