Today was to be a relaxing day on one of Rios famous beaches. We tried, we really did, but beaches just aren't our thing.
 The view from our hotel was a good start.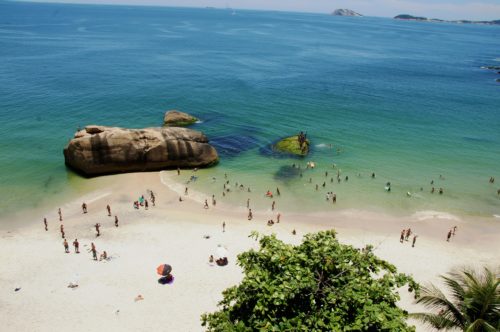 A walk down the hill led us to Leblon beach where we walked along slowly. We did linger for a while  over a cold coconut drink but then we just kept walking. You can walk for a very long way! Eventually our slow stroll along the promenade  took us to the small canal dividing Leblon from Ipanema. Of course we wanted to see Ipanema so we kept walking. Past the beautiful people and the lifeguard stands we kept walking, past the volley ball and football, and past the expensive shopping area where  maybe we could have bought Havianas but not much else!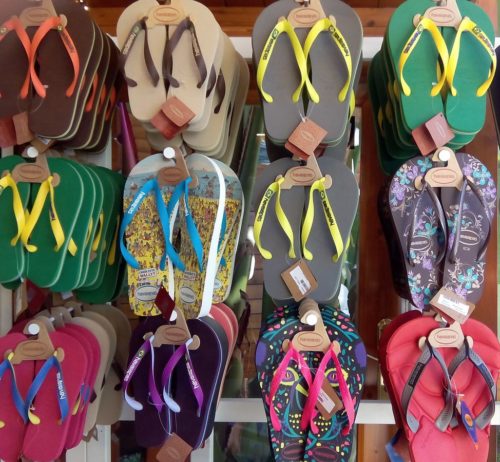 So we just kept going .
Eventually we ended up at Ipanema beach. Mission accomplished, we had seen all the iconic beaches – we didn't need to actually lie on the sand or even get wet in the sea. We did need to stop walking.  It didn't really seem that far but it was hot and tiring. We found a bus back to the beginning of Leblon.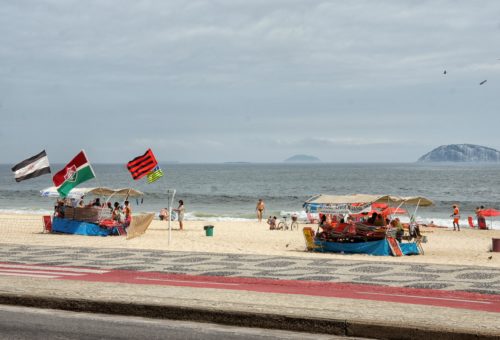 Now we had done the iconic tourist things we could wander around looking at whatever took our fancy. We decided to visit the Cathedral which is  dedicated to Saint Sebastian the patron saint of Rio.
It looks like a Mayan pyramid made of concrete honeycomb with a huge cross shaped skylight at the top.
The front door is eighteen metres high and there is standing room for 20,000 inside.
We didn't have time to visit the sacred art museum in the basement but this stunning building is worth a visit even if you don't have time to stay long. I have never seen anything quite like it
And one last thing-