Creams has only just opened in Canterbury. It is very near the cathedral and seems to be aimed at the tourist afternoon tea market.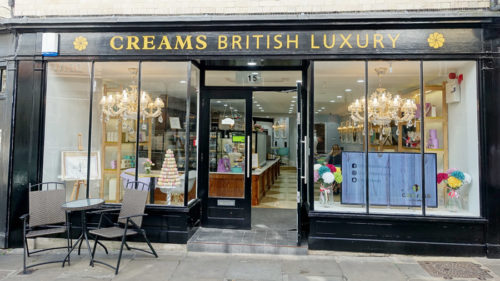 We weren't tempted by the food menu mainly because only one cake was on display and everything else was in brown bags behind the counter. I like to choose a cake from the display.
There may have been plenty of food available but as it was all hidden I'm not sure.
Excellent location near the cathedral
The service was quite pleasant.
Lots of seating – plastic chairs in pastel colours.
The coffee was nice but not fantastic.
The menu looked ok but only macaroons and one cake were on display.
Reasonable prices.
The toilet was clean.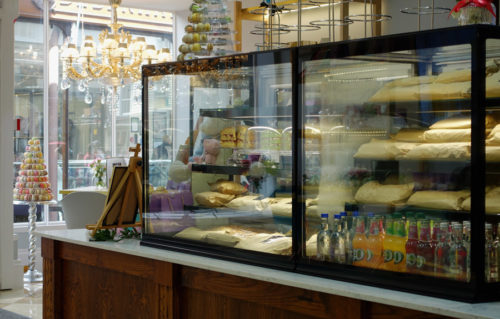 Verdict
This place has only just opened so it has time to improve but it did seem as if they were trying to look luxurious but not really pulling it off.