The Moat Tea rooms are in Burgate.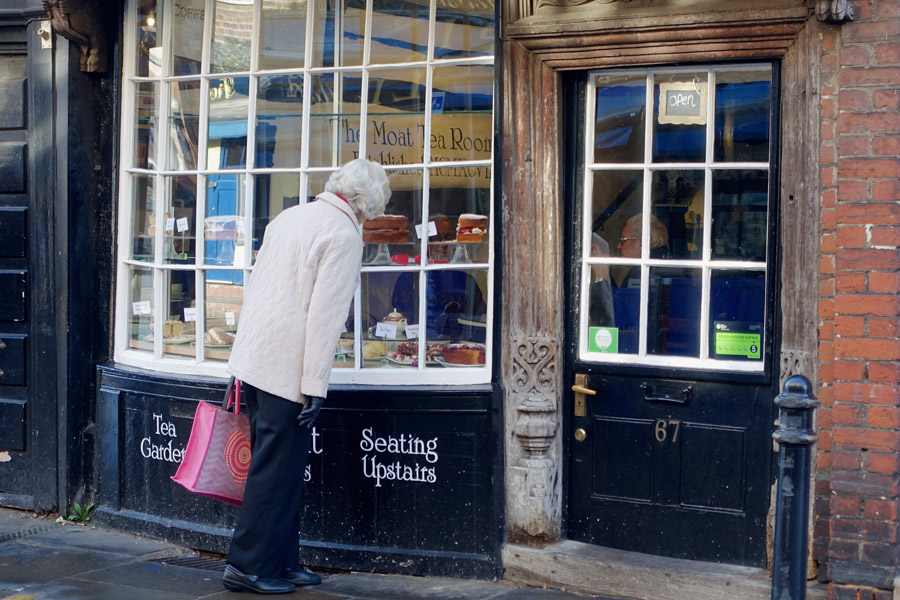 Downstairs there are many different teas available to buy.
There are a few tables but more up the very steep stairs. The floor is so steeply sloped in the front room upstairs that we moved to the back.
This cafe emphasises its traditional feel with cakes in the window and old fashioned tables and china.
There are small round tables with pretty cloths to look like an old fashioned tea room.
Tea Time
There are a variety of different teas on the menu. I had my favourite, an Earl Grey, the description on the menu was much better than the actual tea but maybe that is just down to personal taste.
The scones were warm and the cream and jam were both good quality.
Good location, near the cathedral.
The service was welcoming and the waitress was efficient.
There are plenty of tables upstairs.
We had tea so I can't comment on the coffee!
The food was very nice.
the prices are reasonable.
The toilets are clean!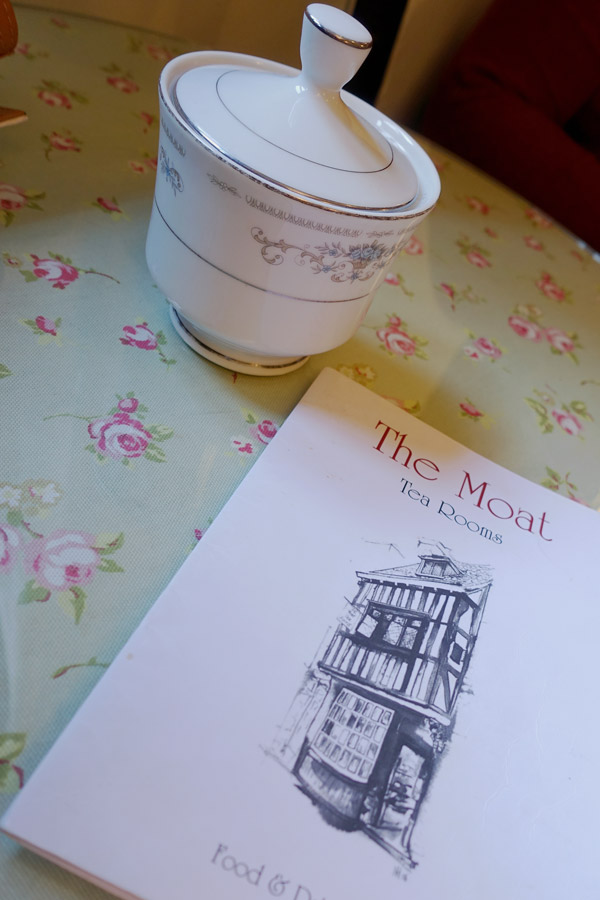 Verdict
This tea room is mainly  aimed at tourists but we really enjoyed our cream teas. Would be happy to go back.