This large cafe is on the second floor past the bathroom accessories  in Fenwick.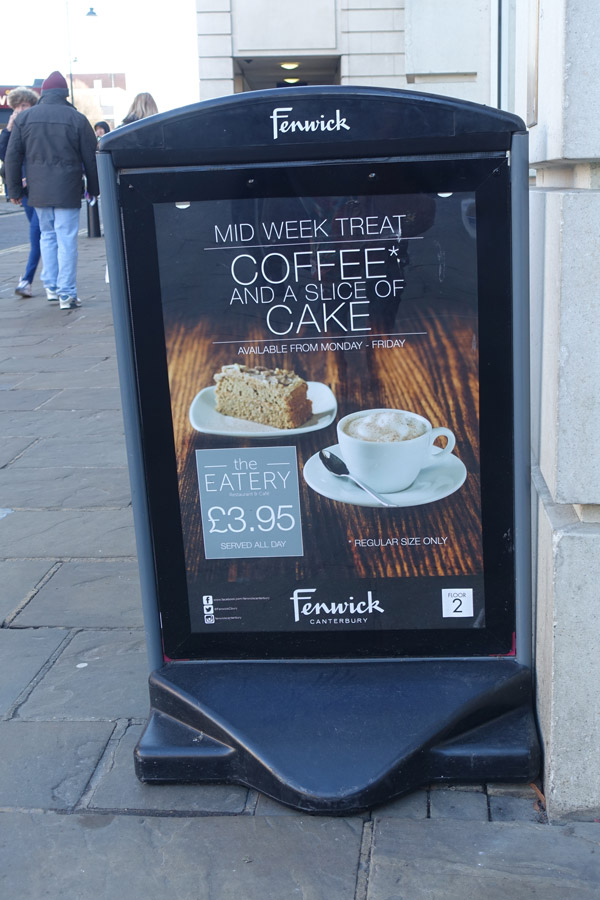 There is a menu at the door and you need to queue to order. Cakes, sandwiches and lunches are all available.
 This cafe seems to be quite popular even on a weekday.
Excellent location inside Fenwick.
The service was a bit slow but pleasant.
Lots of space and plenty of seating.
The coffee was very nice.
The lunch menu was good, the fish and chips were delicious.
The prices are reasonable.
The toilets are large and clean.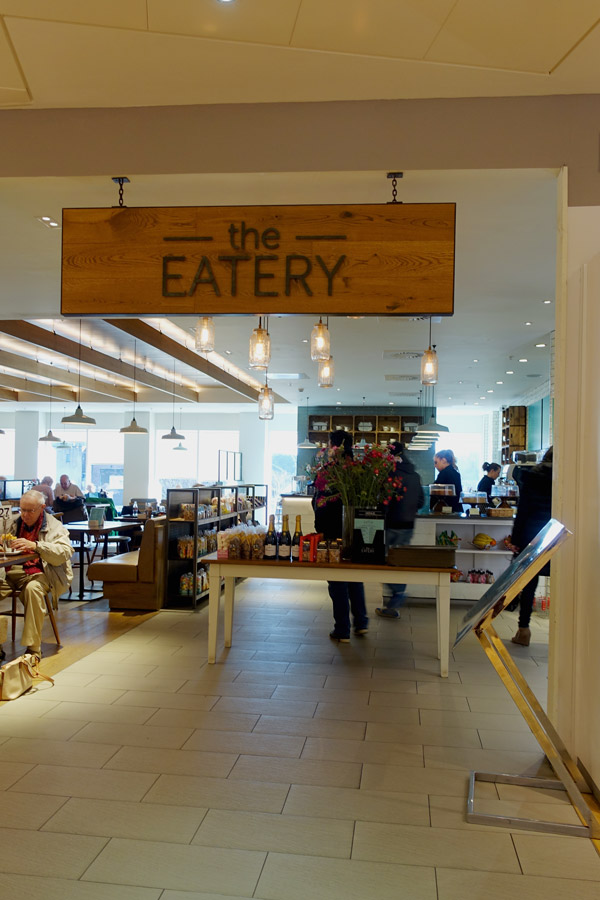 Verdict
Very pleasant cafe with a good menu. Worth another visit.