Inside Waterstone's book shop this cafe is surprisingly large.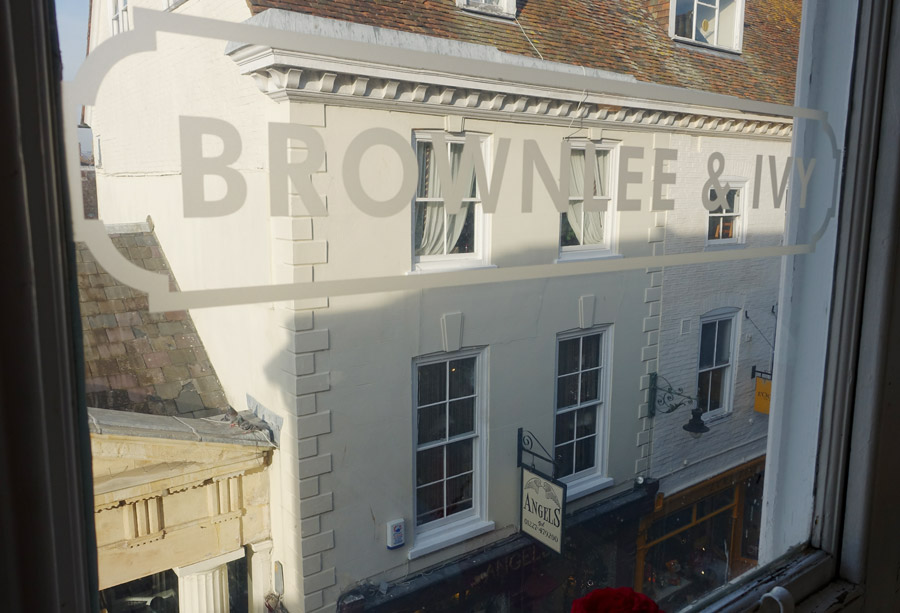 Up the stairs this book themed area is an attractive place for coffee.
It was quite busy but there was still room to move around easily and the queue wasn't too long.
The wi-fi was fast and we didn't have to wait long for our food
Inside Waterstones is a good location in the middle of town.
The service was a bit offhand and the staff seemed very stressed. The card machine didn't work but no one felt the need to apologise for the inconvenience.
Comfortable seating and a flower on the table was a nice touch.
Coffee was quite nice.
The food was very nice, the frittata wasn't perfectly cooked but tasted good. Lots of choice on the menu.
The prices were reasonable but I think if you are spending over ten pounds anywhere you should expect to be able to use a bank card.
The toilets were a strange red/pink colour but clean!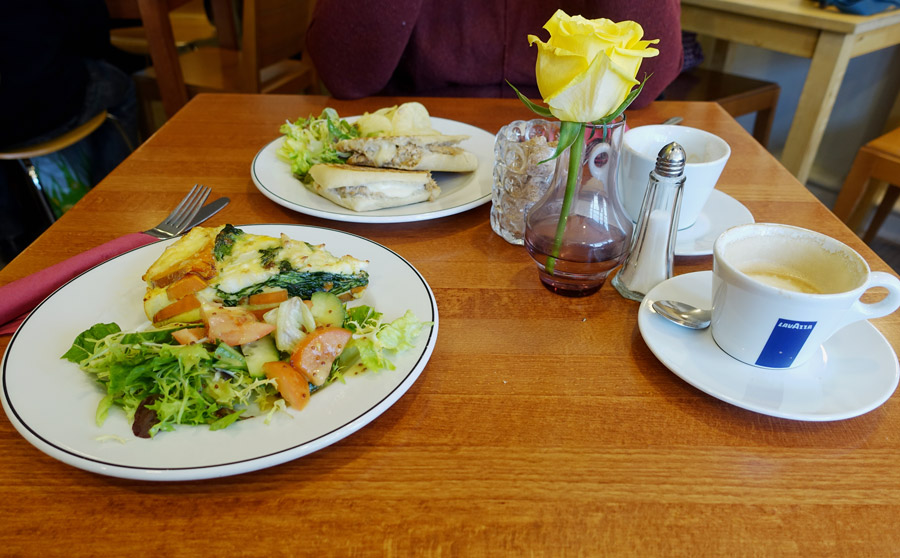 Verdict
This is a nice place and we may give it another try.
We enjoyed the coffee and hope the staff were just having a bad day.
Update!
Waterstones has moved and the store has been taken over by Closs & Hamblin or C&H as we used to call it.
The cafe has been decorated and re branded as The Haberdasher's Kitchen.  Apart from the decor changing, the toilets are now a more normal colour, nothing much has changed. The staff and menu are exactly the same. Still OK but not great, we probably wont go again.