Carluccios is in Fenwicks next to the bus station.
They have a really good selection of Italian cakes and pastries.
Excellent location in Fenwicks near the bus station
The service was pleasant
Only a small area but we found seats.
The coffee was excellent.
There was a range of lunch items but we just had cakes,exceptionally good.
Quite expensive considering we were in a department store.
The store toilets are upstairs, they are spacious and clean.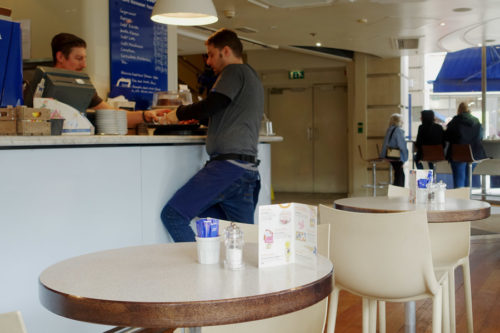 Verdict
Good coffee, fantastic cakes and the bonus of a genuine Italian waiter.
All Good.