The Saffron Cafe is in Castle Street, so not directly in the shopping area, and is the sort of place that has lots of regulars who live or work locally. The atmosphere is of an old fashioned cafe which makes a lovely change from all the coffee shops.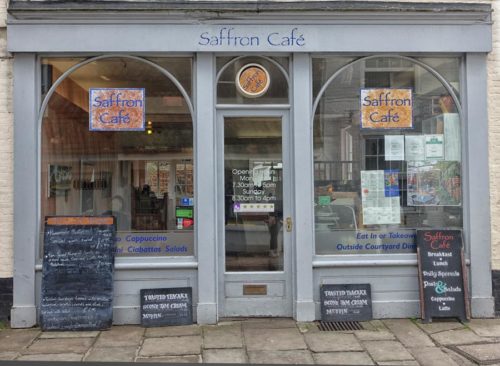 There's plenty of variety in the menu and they do daily specials. Choose from  sandwiches, salads, pasta, burgers,baked potatoes and desserts.
We chose one burger and a special of mixed veg and salad. The veg dish was enormous and very good and the burger was also nice.
The location is convenient but a little way from the shops.
The service was great.
Plenty of space and lots of seats.
The coffee was good.
Really enjoyed the food.
Reasonably priced.
The toilet is downstairs and clean.
Verdict
This is a really nice proper cafe with a good menu, better for lunch than coffee. We will definitely  go back next time we want  lunch in town.