Wildwood's menu led us astray this week. Two courses and a drink – a main and either a starter or dessert, for £10 seemed a better bet than just a coffee.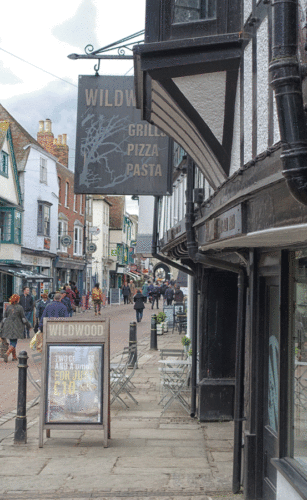 The choices are good – pasta, pizza, or a burger followed by ice cream or a chocolate brownie. Or if you prefer a starter we chose bruschetta pomodoro which was excellent. The drinks on offer are are a coke, an Italian beer or a glass of house wine.
The location in St. Peters Street next to the river is perfect.
The service was very friendly and helpful.
lots of room and plenty of tables, this place is bigger than it looks from the street.
We did have very good coffee as an extra after our meal.
The food, especially the bruschetta was excellent.
We paid an extra pound each to make our wine a large one and got more food than we could eat so very good value.
The toilets were clean.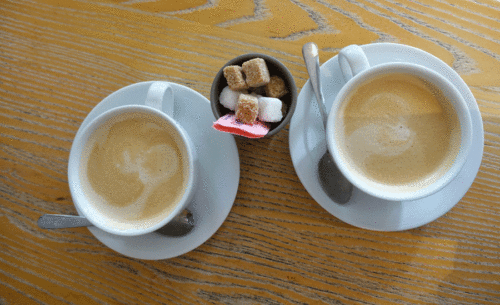 Verdict
We had a great meal and good coffee for a very good price. We will definitely be going back soon.