An afternoon out from Carcassonne can take you to several towns of the Languedoc. Collioure, a Mediterranean fishing village near the Spanish border is, I think,  the prettiest. It was Spanish until the mid 17th century and it still has a very Catalan feel to it.
There is a small beach and the harbour has a royal castle at its end. The castle once belonged to the kings of Majorca before becoming a Spanish border fortress in the fifteenth century. Also on the harbour is the Notre Dames des Anges church. The bell tower used to be a lighthouse but changed its use when the church was built next to it. The town itself is beautiful with pastel painted houses covered in Bougainvillea and Plumbago.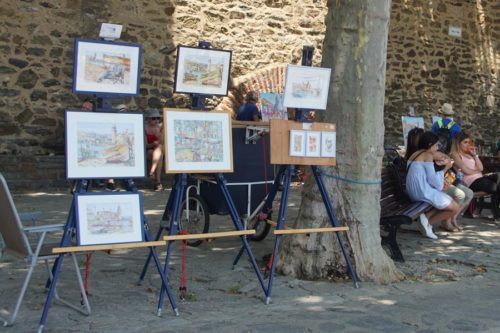 This place has always been favoured by artists because of the quality of the light. Matisse, Chagall and Picasso all painted here. Now there are many art galleries in the small streets above the harbour. This is a good way to get an interesting souvenir as it is easy to buy a cheap postcard size reproduction of a painting you like.
Albi
The small city of Albi on the Tarn river is another easy trip from Carcassonne. The huge red brick cathedral, the Basilica of Saint Cecilia dominates the centre.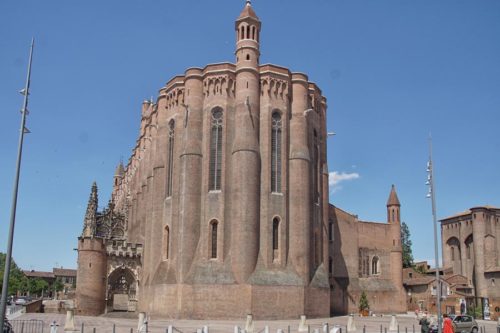 Next to it is the thirteenth century bishops palace which contains the Toulouse Lautrec museum. From here you can walk up to a view point above the bishops garden for a view of the river and the town. My favourite view was from taking a short walk away from the centre to walk over the bridge and look back at the town.
We visited other pretty towns in the area but these two were my favourites. Very different from each other but both amazing in their own way.